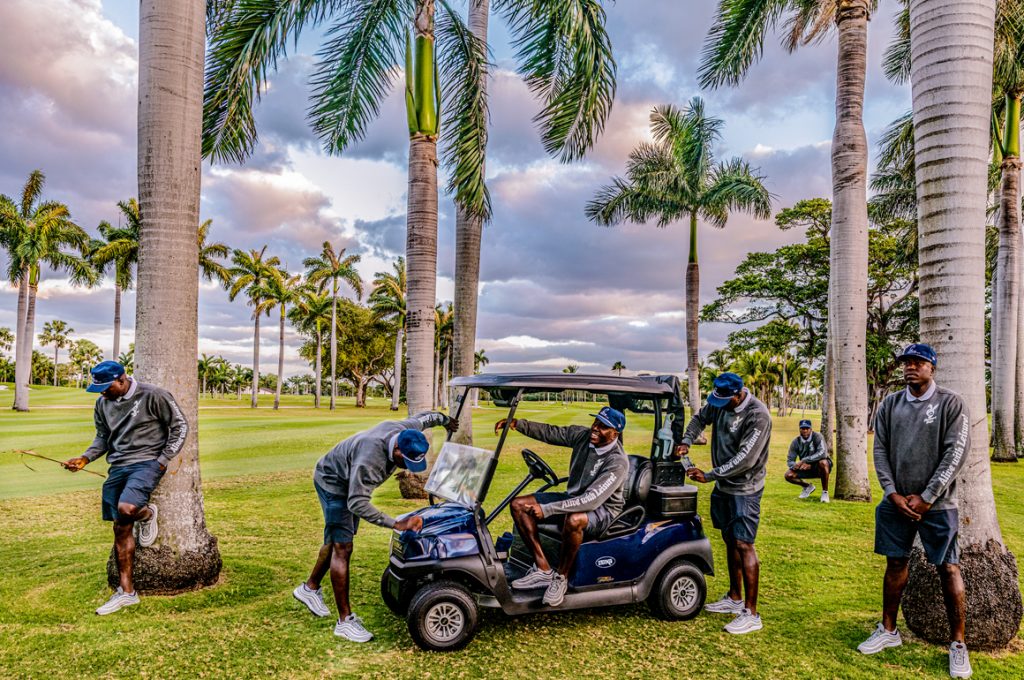 Above is a creative Self-Portrait of me (Photographer Dwayne Tucker) wearing Newport Days', "Alive With Leisure" sweatshirt.
In a meeting last week discussing creative ideas for an upcoming photo-shoot, using a multiplicity photo concept was suggested.
It is nothing new, and nothing too difficult to make a portrait like this. When done right, they really stand out. It take vision, and patience in post-production to really do it right.

In 2007 I made my first multiplicity photograph when I photographed a buddy of mine in Savannah for a college project. Shortly after creating a few of them, and especially after creating the tennis multiplicity portrait I made of Christian Carabias back in 2009 / 2010, my work was associated with the concept. When speaking about photography to people who followed my work, they would always bring up, "the thing you do" with your photography, referring to the multiplicity concept. I never capitalized on it though. Just something that I enjoy creating and I have while doing so.
Over the past few weeks, I took note that another golf photographer was incorporating a similar post-production technique to create full swing photographs of players he photographed.
Again, nothing new, just a new touch to it. It got my creative juices flowing, and I've sketched a few more concepts that I will be creating this year.
I received a blessed delivery from Newport Days (met them at the past PGA show and they kept their word to send gear out to me) with the "Alive With Leisure" sweatshirt, and other cool items from the company. I wanted to show them love by including their product in a self-portrait. It is a a win win because I was able to shake some rust off to make another multiplicity photograph and their product is featured in one of my photographs.
Unlike the discussed concept from last week's meeting that involve multiple lights and many more frames, this self-portrait was made pretty simple.
I went the golf course, took a tripod, a 24mm lens to keep the frame wide, found the right aperture, shutter speed, and iso to light the image the way I wanted, used the camera's self-timer to 9 frames with three seconds between on a 10second fire, did that a few times, in post-production I did some masking in photo-shop and that was it.

I hope you like it like they showed love over on my instagram.
UNT,
Tucker