Photographer Dwayne Tucker – The Man Behind The Lens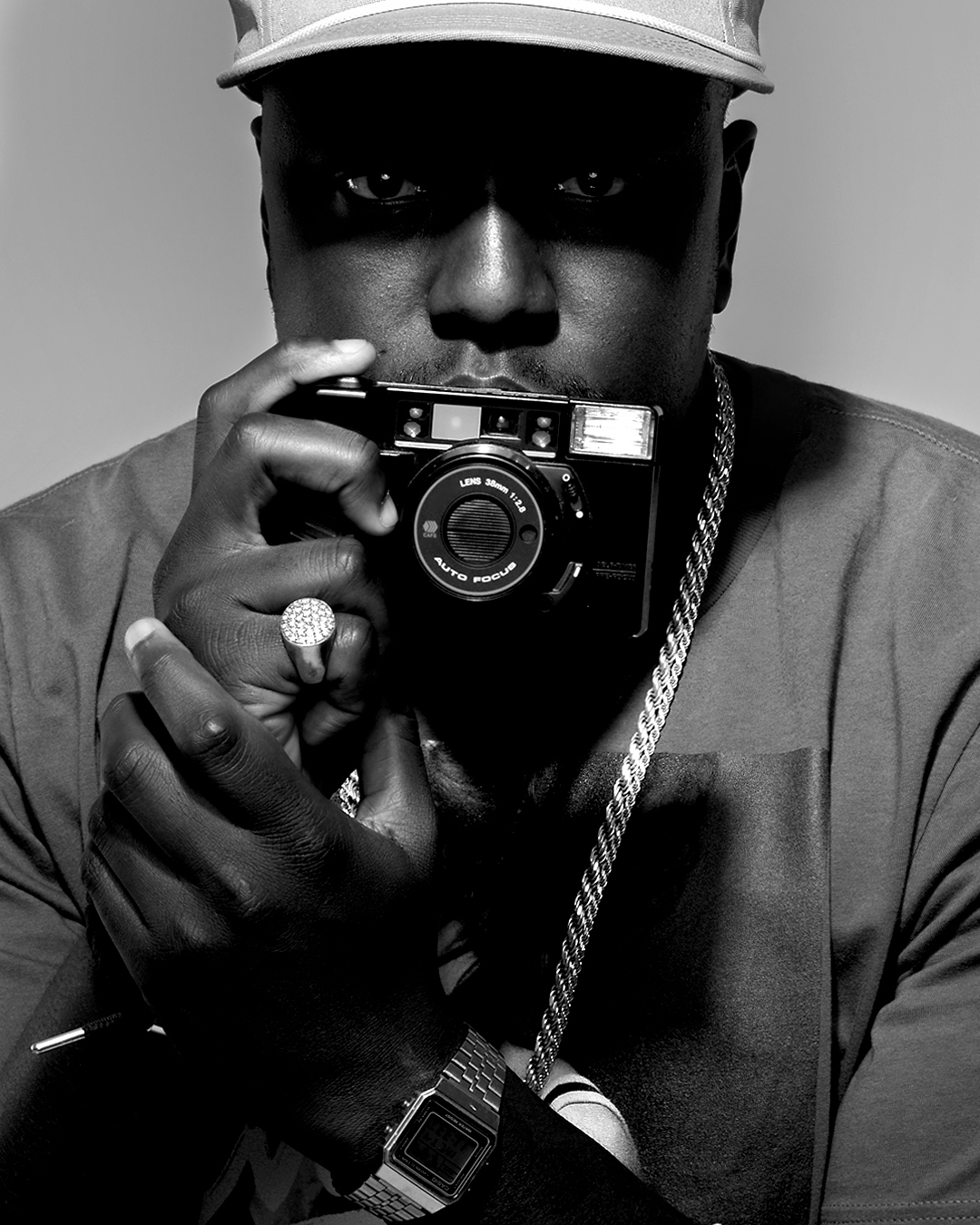 Dwayne Tucker is a Bahamas-born, Miami-based photographer with years of professional experience in the industry. He has secured a reputation for building relationships with his clients to fully capture their individual personas. His entire process thrives on the human connection and feeding off of his clients' energy. This allows his focus to celebrate the dynamic of the present moment made possible by pre-production planning. He has a passion for being integral to the creative process and that's what ultimately characterizes his production style. 
Skilled in providing a creative direction for advertising and lifestyle campaigns, Tucker is known for creating lookbooks and e-commerce / social media content that speaks to his clients and their customers in a fully styled and inspired way. With an aptitude for capturing his subjects' most real mood and emotion, he is a master of portraiture photography. His passion for capturing candid and street photography, with a heavy focus on the female form, is what drives his ever-evolving creativity. 
Tucker's devotion to creating timeless images for his commercial work and his own TuckerTookThat collection are indicative of his personal brand. His understanding of the power of an image has contributed to his being sought out by a number of prominent clients including Capezio, Callaway Apparel, Birds of Condor, Health in the Hood, Hands for Hunger, Salsa Fiesta, Aquam Dei, Mulligan, and more.
Photography is not the only thing that drives Tucker's passion. He is an avid golfer, currently playing as a 7-handicap, and can be found out on the course when time permits. Tucker has found many parallels between golf and photography. Both require continuous practice and an evolving perspective in order to progress. The glaring commonalities of natural light, elements of design and environment, and above all else the supreme task of making great shots are not lost on Tucker. 
Tucker is currently working as a freelance photographer and looking for an agency to represent his work. He is focused on creating content for a number of quarterly clients. In addition to his commercial work, he also provides one-on-one beginner photography lessons and prides himself on sharing his photography knowledge. 
Expanding his photography portfolio within the golf industry is high on Tucker's list and he is constantly looking for clients within the golf space. Dedicated to the game of golf, Tucker's behind-the-scenes comfortability on golf course-focused shoots is only amplified. His personal connection to the game influences the way his images have resonated with others. Tucker's ability to be in his supreme place of comfort while on set, capturing his subjects, is what adds to the raw quality of his golf-focused projects. The entertaining and whimsical aspects of life on set with Tucker are what truly set him apart from the rest! Second, to his golf merchandise lifestyle photography, Tucker is also expanding his portfolio within the yoga industry. His philosophy, "Look good, feel good. Feel good, look good." 
*TuckerTookThat content is offered as collectibles, printed on apparel, ready-to-hang framed prints, and photo books.