Not Superman by D. TUCKER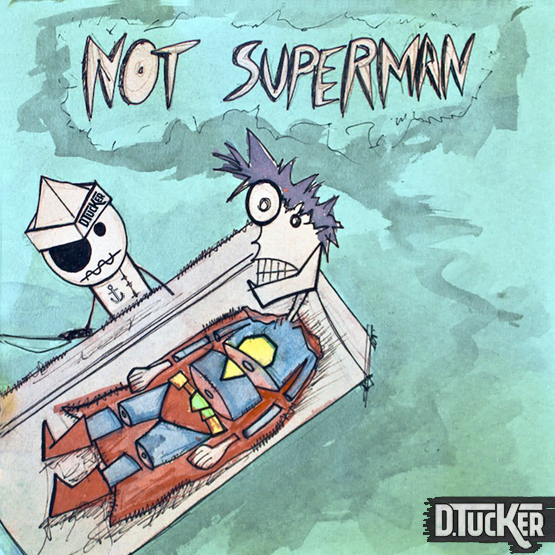 (Artwork by Gabriel Gimenez a.k.a. GG)
The intentions of o this song is to help motivate you to follow your dreams. If you're doing so already, remember to NEVER GIVE UP! You'll feel trapped and lost in your current working situation if you're doing something that you don't love. Play this song as you make stronger plans toward doing exactly what you want to do.
Not Superman is a free track featured on D. TUCKER's EP, Portfolio Day — due for release June 14th, 2013. To support D. TUCKER's music, Not Superman is available for purchase at
D. TUCKER's bandcamp
.