Shared on the blog today is Big Sean's 'Dark Sky Paradise', Gill Graff – Eleanor, Joey Bada$$ – "Like Me" ft. BJ the Chicago Kid, Dizzy Wright – Train Your Mind, Camille Safiya, GDWRKZ & BeetBoxx….this post is going to be to the very to the point as I brush the topics before leaving today so let's keep moving.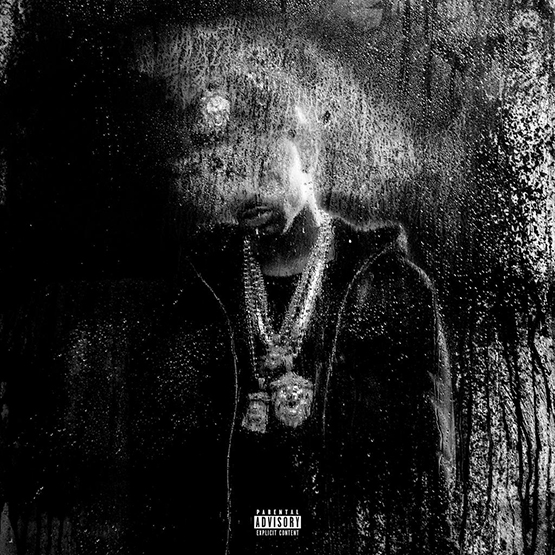 I'm happy for Sean with this album, and for everything positive going for him. The dude is working his ass off and you can hear it in the tracks, the content he's pushing etc. etc. go to the iTunes store and pick up a copy if you can. Show love to the Detroit dude! Before we move on to the next artist, peep the music video for Dark Sky (Skyscrapers) below.
See, there's not much that's needed to be said after watching that video right…keep pushing that "GOOD" work Sean!
Next on the list is my Miami brother Gill Graff with is video Eleanor that released today. Gill has been pushing as well, cooking up some solid tracks and now building a gallery of quality videos to go along with the music that's already out there. Shout-out to the directors as well; awesome shit.  Let's take a look at the video below.
I'm going to pull this quote /paragraph-description directly from Gill's Youtube channel for the people who don't dive deeper into the descriptions – "As we all know, The ROLLS ROYCE vehicles have a unique hood ornament or emblem that defines it's elegance. It is a chrome figure that looks like an angel leaning forward while spreading it's wings. That figure was made after a real life woman called "Eleanor Thornton" who was a model actress in the 1800's. This song is dedicated to her but metaphorically and ultimately is about striving for our dreams and striving for success.
"We all have an Eleanor, we all have something that we strive for, whether it's good health, money, freedom, freedom from financial hardship, etc. I just happen to choose Eleanor because I felt in love with the concept of dedicating this song to a person who represents success in my eyes." – Gill Graff"
Much respect to the thought put into the track and the video; the model being body painted silver like Eleanor…all of it is good stuff Gill…
Joey Bada$$ – "Like Me" ft. BJ the Chicago Kid:
If this isn't the best video concept that you've seen in the last years then please show me because I need to see. Respect Joey…fucking respect…the other day Miszmarcy (Who is going to be taking over the Music Wednesdays section of the blog starting next week btw) showed me this video…I saw the headline for it on a few blogs that I followed but I never got around to sitting down and watching it…the video is deep the content is fucking real…man I'm happy to have his guy as apart of the industry, and I await the day that we work together…are in the studio together…just a conversation at some point…he he's here for a reason…keep up with that good work Joey!
And while on that topic of people bringing meaningful messages / topics into the mix…let's not forget to mention Dizzy Wright's Train Your Mind track and video (after watching it I hope you want to train your mind! It's needed! Thanks for this one Dizzy)….another person who I'm happy for…anybody who is grinding out there with meaning, and I recognize the real in your work then yeah…here's his video:
I already mention Joey, and he's from the north, the last few people that I'm going to mention aren't as known as the bunch above but they deserve the light shined as well because these people are fucking talented and with the drive there going to be up there as well! Miszmarcy have been introducing me to a lot of artist from her neck of the concrete jungles. First one I'm going to introduce here on the blog is 
Camille Safiya
her website is –
camillesafiya.com
 and there you can give her latest project a listen; go and check it out.
While talking about the latest project, I'll give a quick shout-out to the photographer behind the project's cover, Stan, whom I learned about because he's working on a few projects with Miszmarcy; good shit. (I'm liking your photos dude, keep grinding with it….for those who don't know, I show much respect to the photographers because other than being a musician if this is your first time stumbling on the blog, I'm a photographer as well.)
Camille, I love the topic of the first video of your 24K LP that I'm about to post below. You got flow and I'm hoping to meet up when I'm in the north…keep on grinding! Also, I'm hearing that you have a show tonight in NYC at the Delancy; best wishes tonight! If NYC tonight be there at 7 p.m.
Dope…I'm loving the message; take notes people!
Last but not least,
GDWRKZ & BeetBoxx, I've been keeping updated via SoundCloud with these dudes as I was looking for new artist in the north.
Beetboxx has new video co-produced by GDWRKZ and it's dope…I really f**k with what you guys are cooking, and I'm looking forward to seeing what we could chef up together as well when I'm in the north.
Here's the video:
That's all y'all!
Before I leave, a special thanks to all who bought my Still Pushing album yesterday on iTunes and to the ones who left a review etc. Means a lot.
All Love,
D. TUCKER – @DwayneTucker on Twitter go and follow