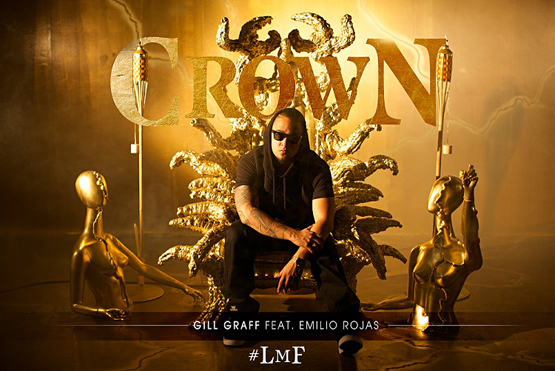 "After releasing the singles "Until I Win" and "Police on My Back", Gill Graff decides to drop one final single before his "Let Me Fail" project drops this summer 2014. This time, he links up with Rochester artist Emilio Rojas and producer Cmplx to collaborate and give us "Crown"."
Day before yesterday I saw the bro Gill Graff shared that this track, "Crown", featuring Emilio Rojas, was about to be released. This morning I check my email and there it was. If you'd like to give the track a listen do so here: Listen To Crown.
Reason why Gill and I shared the stage together, why we discussed plans for our ten city tour together, why have a couple tracks in the valut for you is because he's a hustler who's all about quality; alike every other artist whom has my respect. With that said, I expected nothing but quality, however, if this is your first time hearing about Gill's music, don't be too surprised about it.
I've never heard about Emilio Rojas before….One sec….That's another reason why I respect the bro Gill, we'd be talking about music and he'll be like, "yeah, you know so and so…"then I'm on Google like, "Oh Emilio, yeah, yeah, okay okay…." then eventually, if I think the artist is talented, I follow up with their work.
Emilio Rojas is an artist who I recommend you follow as well.
Other than overal "quality control" which holds a lot of weight for me, what makes a good track "for me" is quality content….basically people who communicate with relevant, sensible, listen-worthy ass shit.
Emilio & Gill's verse did that..don't believe me give a listen….
I'm out.
D. TUCKER
Connect with D. TUCKER on Twitter: @DwayneTucker