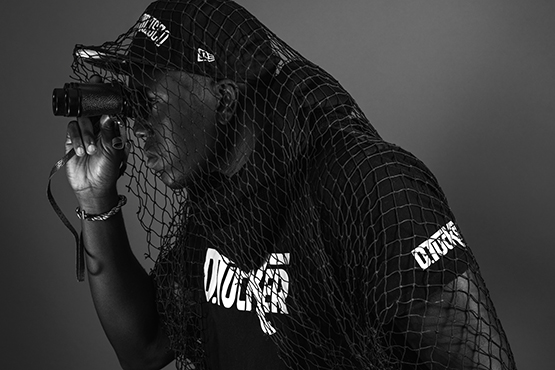 (If you're new here, welcome to TuckerTuesday's on my blog. Send me an email to dwayne[at]dwaynetucker[dot]com and I'll save your contact for when I'm ready to mail newsletters. I plan on using the newsletters to give away gifts to readers, giving away deals from partners I work with if, I'm able to convince them that my fans deserve free shit. Who knows, at random I might even give away a free photo-shoot to a few lucky people. If you're not much of the newsletter person then connect to tune in on SnapChat: dtucker305 | IG: dtuckerofficial | Twitter: @DwayneTucker)
A few winters ago I was playing basketball with a childhood friend and he said, "Boy confidence is a serious thing you know." That day I was balling like I was Kobe Miami Heat 2012-2013 Lebron. I was feeling good, balling in my zone. With that said, you should keep good vibes in your view, good people who surround you, good everything, you deserve good because it's only good for you. A quick little add to that, "be a good person too man."
While Jen, the stylist for this shoot, and Danny, one of my partners in crime behind the lens (because we be killing shit), were on set to making the photo above….(let's take a break because that sentence is getting too long; breathe.)…I was thinking about headlines to use for this post. Just because YACHTLIFE, I wanted to say something like, "Haters Ahoy!", I was thinking because that net is on me I wanted to plug Curren$y's line, "Homie I'm a whale, big "mufuckin' fish. Of course you gon' see a ocean where I live." Then, because I was feeling superdope in the photography studio, confident, feeling the positive energy around me, revealing the inner-nerd in me discussing compostions, light levels etc., I said let me use today's TuckerTuesday's blog post to add my two cents on the topic of self-confidence.
Using basketball as an example again, when you're on the court, you know that your performance is needed to help the team win, you know that you're going to have to push your hardest. When you do so, you'll find yourself open on the three point-line draining that shot, nothing but net, and walking away with that, "yeah, I'm the man, that felt good, feeling."
For the ladies, I can only imagine that it's like taking those tweezers to your eye-brows, or going to get them threaded then walking outside like, eyebrows on "fleek" "holla"!
The overal sum-up about self-confidence is: If you want to be somebody in this life you're going to have to learn to embrace your self-confidence. Look within yourself, be real with yourself, and start feeling good about yourself.
The reason why I wanted to add my two cents to the self-confidence well is because it helps me continue to strive for the best. More than that, I know how it feels to beat yourself up about life, I've witness feeling down when I shouldn't haven been, I've swam in the drowning pool of negativity, the only opening for a fresh breath of air is to, "Look within yourself, be real with yourself, and start feeling good about yourself."
While doing search using Google to find what articles are out there on self-confidence, I saw that Forbes had a few published.
I pulled a few quotes that I found most important to share with you. The links are provided if you wish to explore further.
Dealing With The World:  Where Does Self-Confidence Come From? - Alice G. Walton
""Self-confidence doesn't exist in a vacuum," says psychologist and founder of Compass Point Consulting Suzanne Roff, Ph.D. She believes confidence is largely built through our dealings with the world."
Positive Thoughts / Mindset:  Raising Your Self-esteem To Have A Better Career - Ken Sundheim
"The right mindset will significantly boost your overall state of being and performance. When you think positively and believe in your abilities, you'll recognize success."
Capital For Your Confidence:  How To Increase Self-Esteem And Success In Business - Martin Zwilling
"For every entrepreneur, a healthy self-esteem, leading to self-confidence, is critical to your success, since every startup is entering uncharted territory, and must take risks to seize a new opportunity. Not all entrepreneurs have a background to start from a position of strength in this area, but all have the ability to learn and the passion to succeed."
And just like that, that's another post done for TuckerTuesday's. Remember to connect with me or send your emails in. Pushing to do a weekly post here on the blog is a goal for me to use as a motivator to others who want to turn up their grindmode; I hope my hustle motivates you.
All love,
D. TUCKER