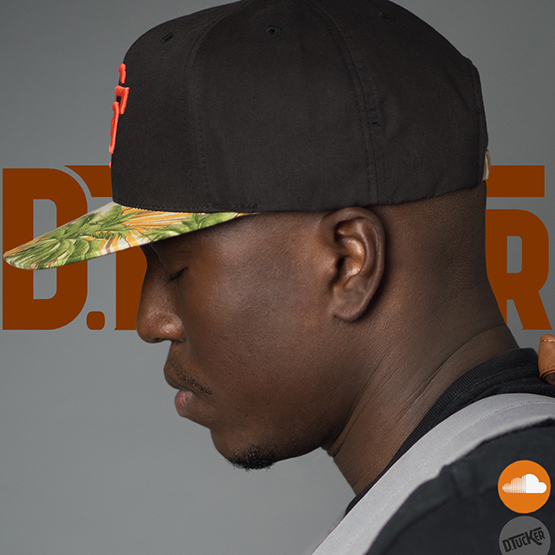 (Photo from my SoundCloud seems appropriate.)
Hi-friends, 
If you're visiting this right when I post this because you saw it from my Twitter, or my Instagram you rock!
It's late, I'm tired, buy earlier I promised via my Twitter, despite my heavy load of shit to take-care of today, I'll sit down, and write to my friends here on the blog. I mean it's 10 mins before 12 but it still counts.
So what's up? How's everybody doing? I hope you all are well and had a good day.
Every Tuesday I'm loving TuckerTuesdays more and more. Why? Because I get to share with you duhh….
Really though, it's 2015 in the matter of days! How crazy is that. SO MANY things happend over the last year it's pretty rad. Life is in fast forward, and I'm still trying to get a grip of things. Anyway, while I do that, for the ones who care, because I can't write everybody all of the time, and I'm not on the phone as much as I once was….anddddd I'm meeting new people often, I figure you know what, for those who give two fucks, they can come here and keep in touch; here it's "all love". (Breathe)
On the post…"Observing With The Ear."
I have a really bad habit. Because of this "really bad" habit, if one doesn't know me over the past years, I may come across as somebody I'm not; I may appear to have too much of an "Ego". No body loves too much of an ego…"not even me"

Before I continue into the point of this entry let me talk a little bit more about that please…. the "ego" thing.
If anybody tells you that you have a big "Ego", and they arean't pulling in the numbers that you want to be pulling in….then yeah….but hey if that mother fucker who's doing those numbers tell you something…shut up, listen and take all of the advice that you can. Then decide what you want to do. Simple as that.
An example of my really bad habit is, if I'm having a conversation with somebody, and I know how it's going to end, I unknowingly cut them off, and "bud-in". (Once upon a time that was call having a conversation. – at least I think.)
If I've ever done that to you, I'm sorry. I don't mean anything by it….seriously though; to the one who may do it to me, know that I'm not tripping. I know that you're probably excited about whatever you're talking about so you don't have to worry about coming off as overly excited or whatever…
Why am I bringing this up?
Because I preach about being the "best you that you can be".
I want to be the best me possible.
Not only with the camera in my hand, or when I'm in the studio, but in life in general.
I know that you can't please everybody, but, it's only respectful to listen harder when in a conversation.
Something I'll be working on is listening more - observing with ear. It only makes sense.
A teach years ago told me, "the secret to me being Dwayne is to observe keenly."
At the time when the teacher told me that, I was like what in the hell is this person saying!
As time went by, mainly in the highs of my early photography adventure, I quickly learned what they meant. (That should be another blog entry.)
Now for music, for being a respectful person, to better connect with ones soul…I practicing better observation with the ear.
If you're thinking to yourself, "Oh what if I'm like that and I need to practice better listening myself." Chances are you need to work on it as well.
Anyway, I really want to listen to these new beats that I have and try to work on some lyrics tonight because tomorrow is another really long day. But I'm hoping that it will go by as fast as this one because Thursday I get to check out a new studio and I'm pretty excited about it.
Sleep well.
All Love,
D. TUCKER