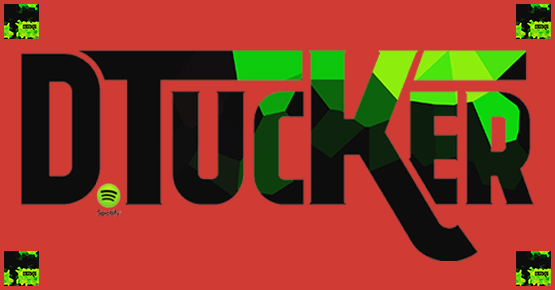 Last weekend a friend sent me a screen shot of the 'Still Pushing' album on Spotify.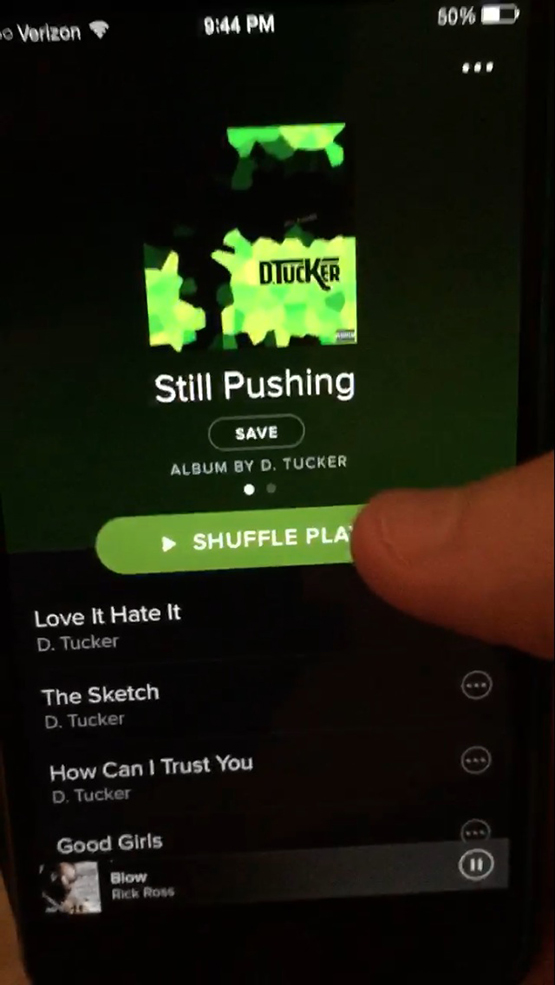 Must say that, I found it pretty dope; despite me not liking the way they pay their artist. (Going off of what I read about Taylor Swift some time ago.) I'm not even sure if I've made money from Spotify in the past, but I'll know / collect soon, in a few months approaching the half year mark when I get to check all of that data. Hopefully after reading this blog post you'll stream the album several times, and I'd have enough coins left over for some coffee. (It be like that with these streaming services for musicians yo!)
Luckily 'Still Pushing' is up for sale on iTunes, and a few other digital-retail outlets. I'm sharing the Spotify link with you because I could careless about where you get my music, free or not, just once you come to a show someday, or purchase a shirt, a bracelet, a DVD (when it's available because you better believe I'm going to make a movie someday – hopefully have it on Netflix), a poster, just some merch from me somewhere – ideally from my store; or book a photo-shoot session or something….yeah you get the idea. Overal, I just want everybody who know's of me to rock with this project so that you can say, "I knew about D. TUCKER before he became "This" D. TUCKER." My tracks before this album, like the ones from high-school doesn't count either. I mean they do because it's part of the process but this one is the one right before I got a full understanding of what I'm supposed to be doing with my music, how I can really bring value to people when they listen you know; my purpose as the musician D. TUCKER (other than just flowing on a beat…I only have one life to do this so I really put an effort into figuring out everything mentioned. It's really levels to this / a process.)
On to what's really important, it's another TuckerTuesday!
For me to be able to write to you and say that feels good. Especially after mediating and plotting today's task by the ocean. Thank God for life. In fact, thank God a little more for an amazing life and the ability to push towards an even better one.
I'm still pushing with these blog post hoping that soon enough some blod soul will start talking in the comments, and all creative minds that stumble post akin will trade thoughts in the comments. It's cool the emails, and DMs that I get but don't be afraid to write me here in the comments. It will give me something to read and feel better when I take breaks after dealing with some of the bullshit that happens to find me throughout the week.
Blah.
I'm closing this post, you know what to do in the comments…also if you have the Twitter thing, @DwayneTucker Tweet me on Twitter.
Enjoy your day and if you stream the music throughout working or whatever you're doing today, let me know which track you like the most. In the main time, I'm going to head over to VSCO and write my photography students. I'm in love with the community that VSCO developed because now everybody is a "photographer" thanks to iPhone / smart phones etc. but VSCO supplies tools for you to still make the photo the best that it can and that's dope. Like a little Photoshop on the phone.
If you use VSCO as well that's something you could share in the comments….only if you want me reviewing your photos and leaving feed back.
After that, it's into the studio because I'm finishing an EP and a mixtape with a partner and I must say that this shit is a blessing man. I feel like me, I feel good, I feel blessed and yet still I still have a lot of pushing to do / a long way to go.
All love,
D. TUCKER