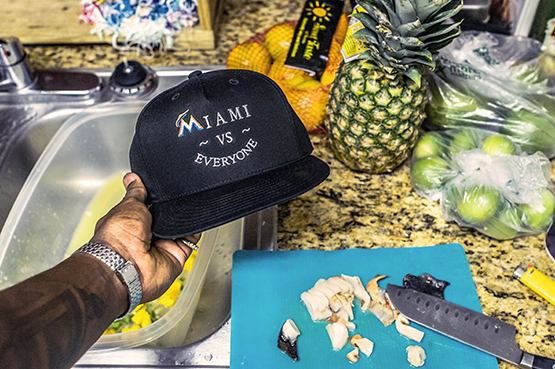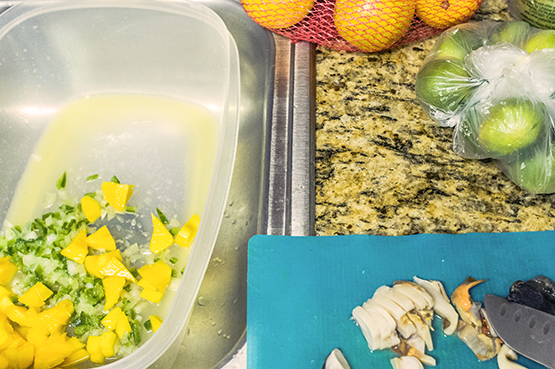 Happy TuckerTuesday you awesome people!
Two Sundays ago, the creator of the hat, "Miami VS Everyone" visited my store, he was wearing one of the hats, I thought it was dope, and I'm a a supporter of people hustling in Miami / for Miami so I bought one.
I shot my first D. TUCKER music video, in Miami, I found / developed myself as a Professional Photographer in Miami, connected with some of the best people in Miami, and most of what I do, I owe it to Miami. We who truly rep the city have a lot of love for the city, and love for the others showing love; it's just a Miami thing. We leave that hate shit else where.
However, despite this Latin paradise being the favorite, this is still my home away from home, The Bahamas ("Ma Boy!"). Therefore, from me, even though you'll see me rocking the new favorite hat for the first weeks of this 2016 first quarter, it's still "Miami VS Everyone", except The Bahamas.
Over the holidays we had conch and other seafood flown to us from The Bahamas. The photographs above shows a small photo-collection of steps to making what's in the bowl. Look, I love photography and I love making photographs but that conch was in my face, it was hard for me to even take these three shots because all I wanted to do was finish the salad and eat it. DISCLAIMER – You do not have to have the hat to make the salad! (For those who needed that….) For tortured souls who don't know what conch is, if you would like to learn more about conch and how to make the Bahamian dish (it's made much better than shown above), TruBahamianFoodTours.com covers an awesome, "Tru Bahamian Must Eats: Conch Salad" with step by step how to make conch salad and interesting information about the dish's origin.
For those who vist by my website on TuckerTuesdays thank you for being awesome! Until next time!
All love,
D. TUCKER
Follow @DwayneTucker on Twitter & Instagram to keep connected with well, tweets, and instagram photos! See you there! Also, on the sidebar of this website you can enter your email to receive when I post to the site; do that.