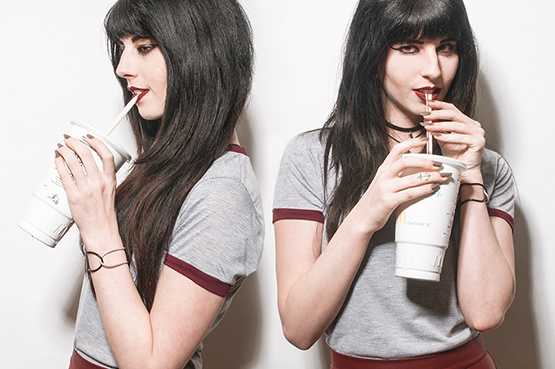 Rockstar living is the best way to describe the process of "The Story of Blair" photo-shoot at my studio. Usually when I plan a shoot I prepare and effectuate using: Pre-Production, Production & Post-Production. Using the production-process make the turnaround to my Commercial Clients (Clothing, Jewelry, Resturant etc.) smooth as possible. An unplanned night like last Friday night at my studio supports the quote, "If you stay ready, you never have to get ready." We had very little time to plan, very little time to make this shoot happen, but we live something like rockstars so we made it work. 
I was excited, to see my bed at 9 p.m. on a Friday night (said no rockstar ever) until my reminder alarmed couple friends were driving to see me at 12:30 a.m. It was a friend's birthday so naturally I wanted to support despite being mentally and physically exhausted.
The night before was another friend's birthday, we returned at 5:00 a.m., I had a two hour nap then I opened the store selling cameras until the sun left the sky. I was drained.
Blair arrived to my valet, dressed as shown, pulchritudinous.
Wynwood was the location, 4:00 a.m. Saturday morning was the time, the others planned to explore South Beach, I wasn't having it; I had a Golf tee-time at 1:00 p.m. in Boca, Raton. Like every other person playing a round of 18, I decided to pull an "all nighter" to make the Photo-Story.
Her energy is amazing; a little too much if it's natural for her to have that amount of energy at 4 a.m. (she's not human but she's akin her energy.)
I knew she'd be easy to photograph because of her unique-eccentric look. I love working with people who bring character, and a positive attitude to the table; all that other fuck-shit stay away. To add, she's also a gymnast, and working with flexible models is also a plus because it's easier for them to find that power shot that I seek for.
2015 going into 2016 the Instagram world and floating lands of the internet would call her a model, I mean well, she's the "model" for these photographs, and I prefer to work with beautiful girls who don't come with the "model" ego….blah blah….Blair's actually a business owner, and her to come project is being the costume designer for The Weeknd new music video; pretty rad if you asked me.
Enjoy the rest of the photographs below.