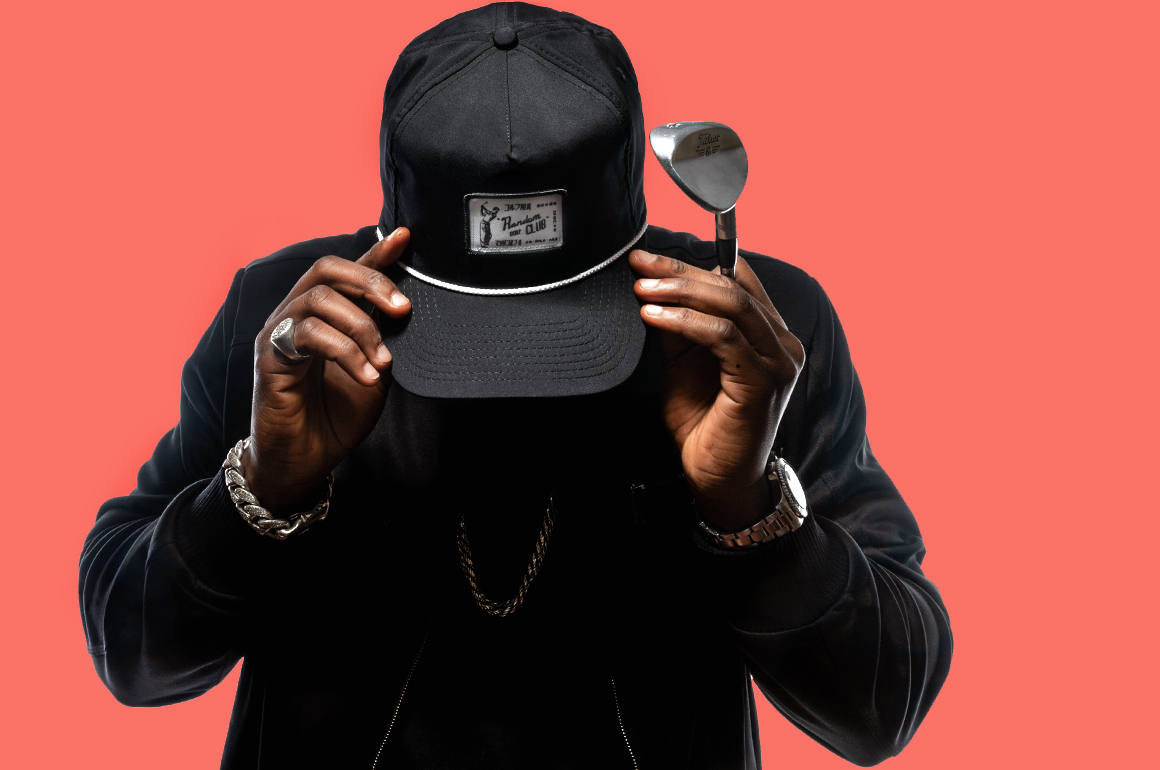 Going into this blog entry knowing that I am the worst blogger on planet earth, growth, for me remembering, "This is my blog where I post my photos, and share tips to take better photographs." Despite, not being so good at blogging, I understand the importance of sharing information. First, I'll be sharing knowledge for those who follow me to learn from me as a photographer. After, I'll then talk a-little-lot-more about the random golf club in my self-portrait, and talk about the Random Golf Club rope-hat, along with why I'm wearing it. Chances are high that you are here because I shared this link with you directly. This blog entry was to created to share a golf-social-active link and invite people who love the game to share in the commentary, "Where and when did you started playing golf", and "Why do you love the game?". The game of golf is growing, and maybe sharing why you love this game, is the reason why somebody randomly in year whatever, who stumble upon this post, will be inspired to play the best game ever.
Now for some quick photo-tips for the people naturally learning more about photography from me.
To take a semi-decent self-portrait like this one, you'll need: a tripod, a camera that allows you to connect a remote or one like mine with a self-timer, a background setup, white seamless paper, three strobe lights, and a golf-club.
The tripod is used for the obvious, if you don't have one contact me and I'll sell you one to you that is for you. For now, if you don't have one, use a bookshelf, or somewhere where you can let the camera sit by itself when you're in the front of your lens.
The self-timer was set to fire after 3 seconds of me pressing the trigger (5 seconds and 10 seconds are also available on most cameras), and the camera was set to fire 9 consecutive frames. I took about 18 images in 3 takes because I am no model but I am extremely picky about good subject composition within my frames.
I photographed on a white backdrop. I used a white backdrop because I'm shooting catalogue product shots again next week that will require a similar setup so why not practice techniques.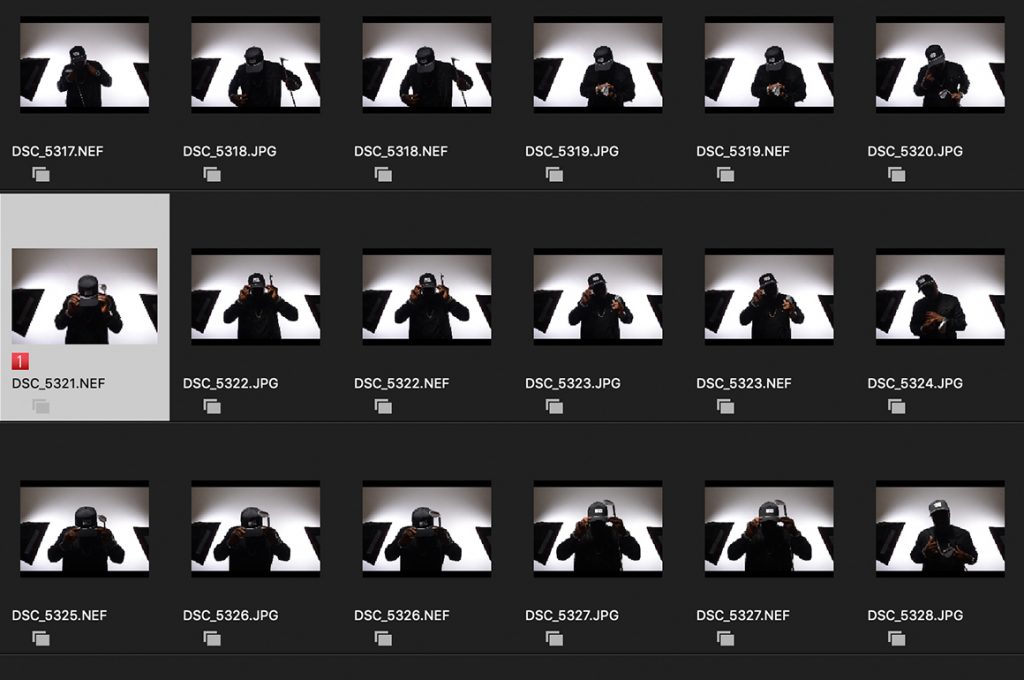 Place two of your lights facing the backdrop at full power to blow out the backdrop (to make the background as white as possible when you take the photo). Please keep in mind that this is my in home studio set up so I am using what is available to me at the moment; with more / better gear you are able to do so much more with a self-portrait. I placed a third light with a honeycomb grid above to put focus on the hat.
Originally I wanted this shot to have a pure white background, but ended up changing the color of the background in Photoshop to match the feel of the place where I bought the hat.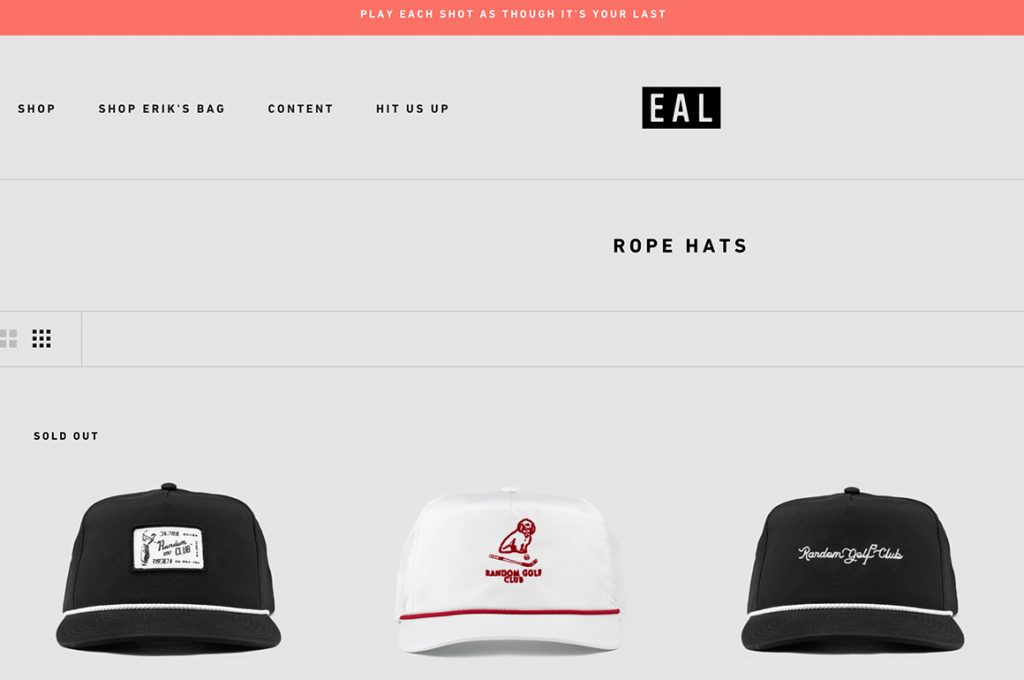 When everything was in position, I then extended the golf club at arms length roughly where I'd be standing, then focused the lens on manual to keep the glass sharp. My aperture was 1/16, shutter speed a 1/160s, and ISO Sensitivity at ISO 100.
The random golf club in the portrait is my 56º wedge. Visit the Instagram post where I challenge you to share your favorite golf club to play with and why.
Over the months I became an Imperial' rope-hat hoarder. I knew the designer behind EAL' Random Golf Club brand is the same of Radry Golf and that was enough for me to quickly snag this hat before they sold-out within the first week (if not the same day) of releasing.
Random Golf Club is a movement is connecting golfers around the world via the internet and this is something that I wanted to support. Other than be being a huge fan of both EAL and Radry for doing what they are doing within the new age golf community.
Earlier in the week I read another post from another Photographer on IG, Christian Hafer. Part of his caption shared, "That this current swing towards a new culture is one they "stand against but know it will die off soon." That they feel golf is a class based game essentially. I wonder how they take to me? "…….
As I said earlier, the game of golf is growing, and maybe sharing why you love this game, is the reason why somebody randomly in year whatever, who stumble upon this post, will be inspired to play the best game ever.
I started playing golf at Cable Beach Golf Course in Nassau, Bahamas. That club no longer exist, sadly. However, there is now the Bahamar Golf Course. At the Cable Beach Golf Course I was enrolled into a Jr. Golf Program and it was there I learned the game. I took a ten year break, away from golf until I picked up a gig caddying and fell back in love with the game.
I love the game for a number of reasons that can be a blog post on its own, but a quick few of those reasons are because golf is a game of respect, and the more you dedicate to the game the better you'll become. It is a great reflection of life; it is simply the greatest game ever.

When did you start playing golf, what course did you learn to play golf at, and why do you love the game?