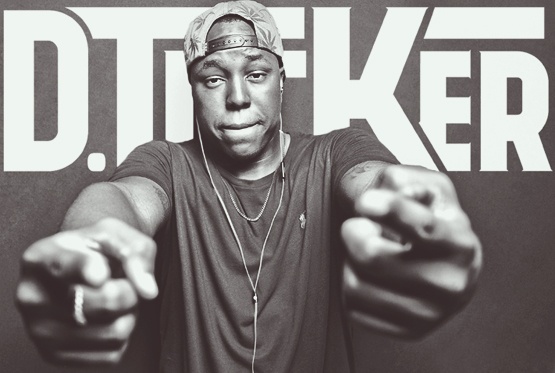 (Photography by Christopher Almeida)
Hello reader,
I'm a blessed man and I'm utterly thankful. Today I share with you my debut EP, Portfolio Day, and the music video for the track/single, Not Superman, featured on the EP.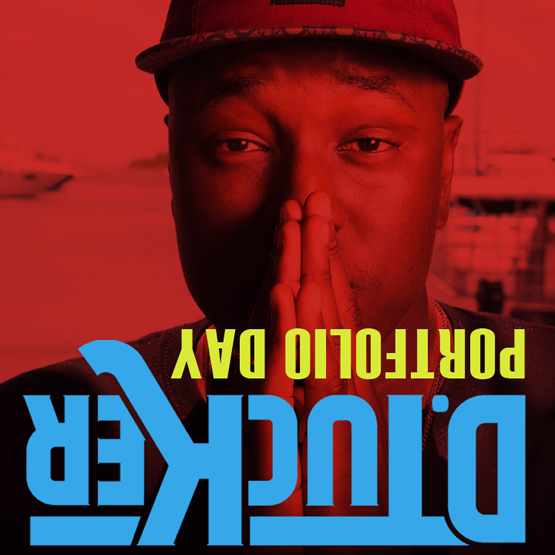 (Artwork's Front-Cover – Photography by Ace Noguera)
When I decided it was time to start recording Portfolio Day, I paid close attention to the growth of my composition/flow (delivery) structure, sound (its style and quality), and the way I ink the lifestyle-stories/messages of the tracks.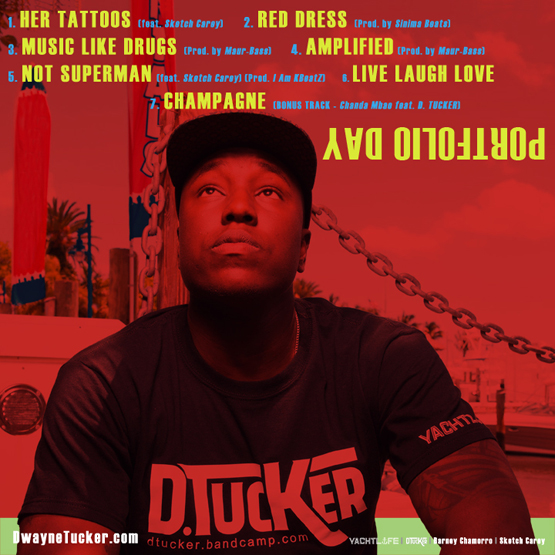 (Artwork's Back-Cover – Photography by Ace Noguera)
Musically, I both polished and expanded my approach, retaining a majestic, uplifting sound on, "Her Tattoos", an exploration of stereotyping while I used "Rock" elements as the introduction to my "live-show" sound, "Red Dress", a song showcasing, "the typical club lady", "Music Like Drugs" the observation of medicine and music (love in the music is all we need), "Amplified", a treat to those whom work hard and play hard to get amplified to, "Not Superman", designed to motivate/inspire, "Live Laugh Love", spreading positive vibes in a new sound for the "TUCKER sound-bank", and "Champagne", a bonus track for you.
If you use Facebook my facebook page is: http://facebook.com/242dt
(Give the a like and share with your friends please, I post new content there weekly as well.)
If you use Twitter, follow me (@DwayneTucker) and tweet me your favorite tracks (#PortfolioDay) or leave it in the commentary below.
A special thanks to the director+editor of the Not SuperMan's music-video,
Carlos Dominicis
, the Not Superman's music-video editor
Nelson Hernandez
, to Portfolio Day's Photographers,
Ace Noguera
and
Christopher Almeida
, to the producers:
Maurice Bastian a.k.a. Maur-Bass
,
Sketch Carey
, 
Sinima Beats
, 
I Am KBeatZ
, to the engineer
Barney Chamorro
for mixing and mastering, to
Sketch Carey
for recording, to
Patrick Lestrange a.k.a. SUBPAT
for helping design Her Tattoos', to
Chanda Mbao
-bonus track Champagne in which I'm featured on, to everybody behind the sense that privately contributed to project, and most importantly, to you the listener; thank you.